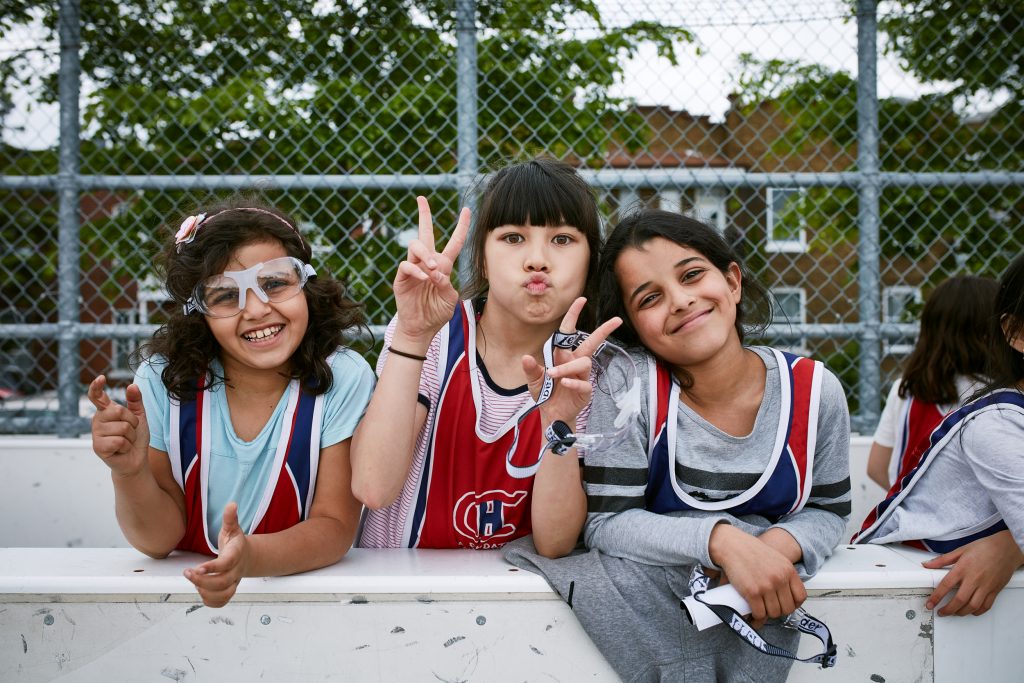 The Montreal Canadiens Children's Foundation announced today that, from Monday, June 22 to Sunday, June 28, the organization will hold the first edition of its Circuit BLEU BLANC BOUGE initiative, a virtual run presented by Desjardins Securities to support underprivileged children in the Greater Montreal area.
The virtual run will take place during the entire last week of June, giving participants the flexibility of picking the date and time that works best for them. When signing up for this challenge, participants will be able to set their own personal objective by selecting the distance they wish to run or walk at the location of their choosing. The end goal is to travel, after having added all participants' individual running targets, a combined trail of 2,044 kilometres, virtually connecting all 13 BLEU BLANC BOUGE rinks spread across Quebec.
Although the cost to participate in this digital fundraising event is $10, fans will also have the opportunity, upon registration, to make an extra donation in the amount of their choice to the cause. Registration fees and additional donations will be used to purchase 4,000 activity kits that will be distributed, starting in July, to underprivileged children from the eight communities where BLEU BLANC BOUGE rinks have been built on the island of Montreal, in Laval and in Longueuil. Each kit will contain sports and protective equipment that kids can use to safely practice individual sporting activities, in order to encourage local youth to rediscover the joys of a healthier and more active lifestyle after several months of confinement.
Registration opens on Monday, June 15, and all details can be found here.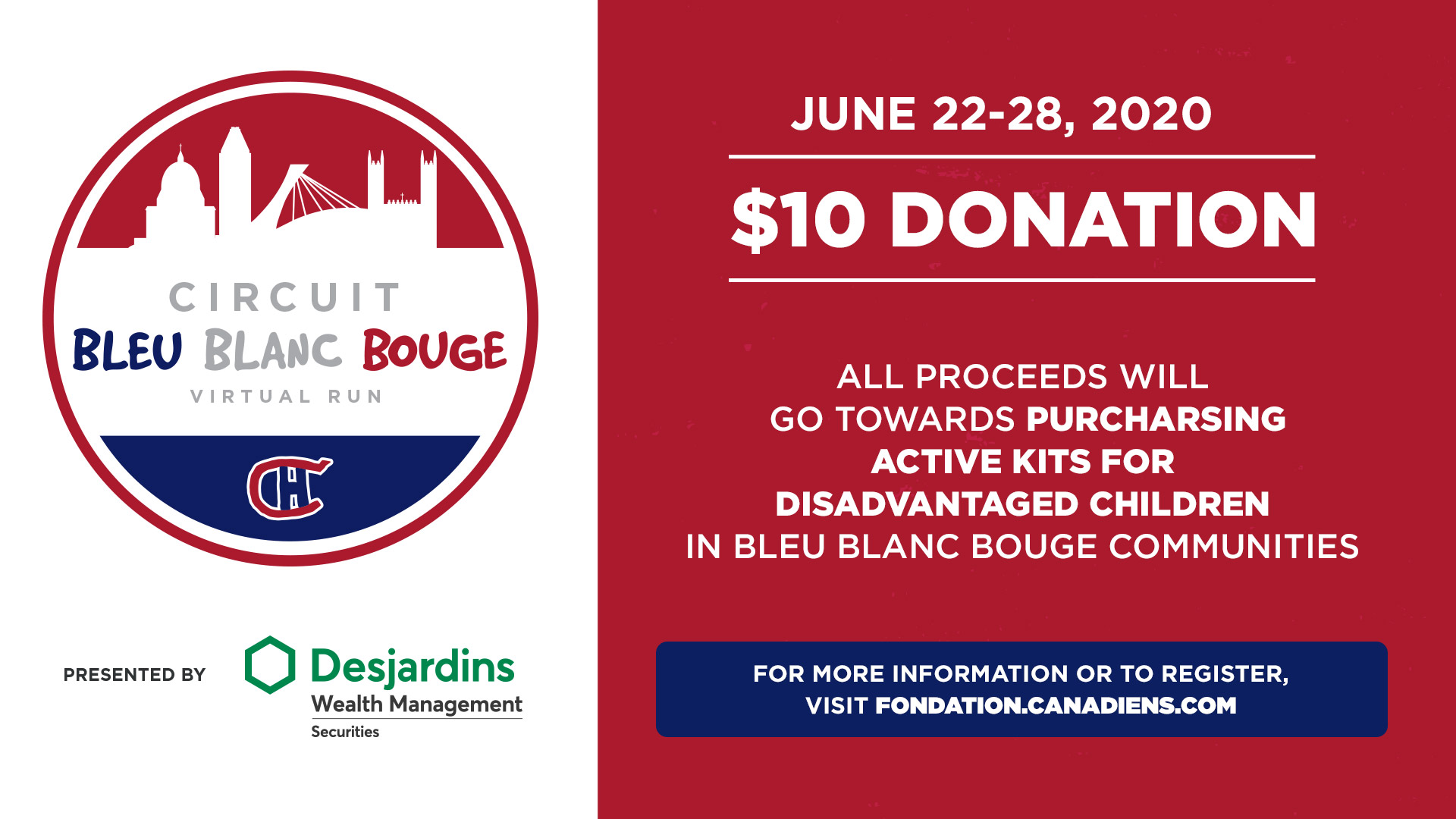 Recognizing the outstanding response from fans who have shown a great sense of community and generosity throughout the pandemic by supporting various fundraising initiatives led by the club to provide assistance to those most affected by COVID-19, the organization sought new ways for the Canadiens family to come together virtually and rally around a common cause. By organizing this virtual challenge, the Montreal Canadiens Children's Foundation, whose mission is to encourage physical activity and the adoption of healthy lifestyles among underprivileged youth, hopes to keep the community active and fit, but also connected and united towards our most disadvantaged youth.
"With the gradual deconfinement that continues across the province, notably with outdoor team and individual sports carefully resuming, we're witnessing more and more opportunities for people of all ages to get up and get moving. Children in vulnerable neighbourhoods need to be active as everybody else, but the resources available to them are limited, particularly in the greater Montreal area, where schools remain closed, and which has been showing, since the beginning of the pandemic, a much higher decrease in physical activity among youth compared to other regions of the province," said Geneviève Paquette, general manager of the Montreal Canadiens Children's Foundation and vice president of community engagement for the Montreal Canadiens.
To underline its dedication to youth and to the well-being of the community, as well as to inspire others to give, Desjardins Securities, the Foundation's leading partner for the past 18 years, has committed to matching the registration fees of the first 1,000 runners, therefore donating an additional $10,000 to help support kids in need.
Fans entering the race are encouraged to share their accomplishments with friends and family online by posting photos and videos of their run using #CircuitBBB. Participants can also connect with our virtual run community by sharing screenshots of their times or route, to compare their results and mileage with fellow participants. These images will later be compiled on the Montreal Canadiens Children's Foundation's social media channels (@CHCFondation).