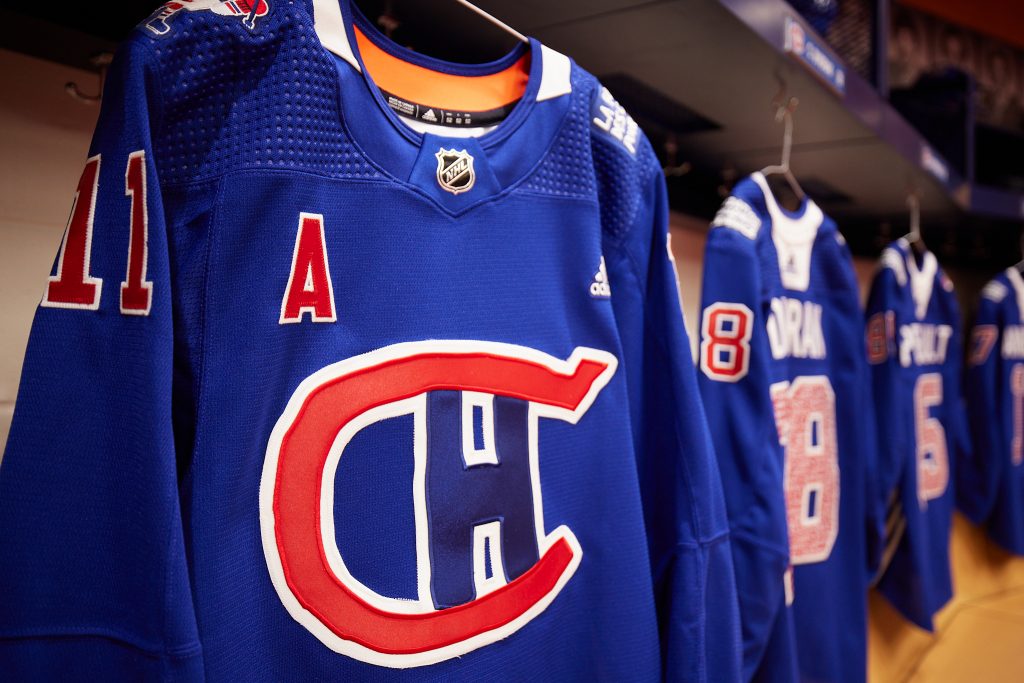 The Montreal Canadiens Children's Foundation will host the 13th edition of its #oneGOALtoASSIST RadioTéléDON on Tuesday, April 5, 2022, in partnership with rights holders 98,5 FM, RDS and TSN 690. Presented in collaboration with Bell, the event aims to support the efforts of the Montreal Canadiens Children's Foundation to encourage and promote a healthy and physically active lifestyle among children from underprivileged backgrounds across Quebec.
Throughout the day, the team's broadcast partners will appeal to the generosity of their listeners by inviting them to make a pledge to support the Montreal Canadiens Children's Foundation in its important mission. Starting at 4:30 p.m. and until the end of the game between the Montreal Canadiens and the Ottawa Senators, former Canadiens players and their spouses, as well as other athletes and cultural personalities, will be working the phones to receive donations from the public. Fans will also be able to show their support for the cause by donating online at onegoaltoassist.com or by texting "HABS" to 45678 to make a $10 donation. As the Foundation's main partner for the past 20 years, Desjardins Securities has committed to matching donations made by text messages, up to a maximum of $10,000.
"Although these past two years of pandemic living have been very trying both physically and mentally for all Quebecers, the impact and repercussions of this crisis are particularly strong among our young people," said Geneviève Paquette, general manager of the Montreal Canadiens Children's Foundation. "Since the onset of the pandemic, only 4.8% of children aged 5-11 and 0.8% of teenagers aged 12-17 have met the minimal health requirements of at least 60 minutes a day of moderate to vigorous physical activity. The funds raised through the RadioTéléDON will allow us to take action among our youth and encourage them to not only resume their sports activities but also discover new ways for them to get active on a daily basis."

Prior to tomorrow's game, Canadiens players will wear special blue jerseys bearing the logo of the Montreal Canadiens Children's Foundation with a patch adorned with an illustration by artist Benoit Tardif. The numbers on the back of these jerseys feature the values promoted by the Foundation. These collectible items will be auctioned until Saturday, April 9 at 9 p.m. at radioteledon.bidandraise.com. In addition, fans will be able to bid on unique experience packages for the chance to face Cole Caufield and Nick Suzuki during a virtual game of NHL 2022, have a private shopping session with Josh Anderson at Tricolore Sports, or take part in the next Canadiens Golf Tournament at the prestigious Club Laval-sur-le-Lac. Those wishing to support the RadioTéléDON can also do so by purchasing a Foundation cap, available via the Tricolore Sports store.
By purchasing the 2022 RadioTéléDON hat you will be supporting a great cause as all profits go to benefit the Montreal Canadiens Children's Foundation. In addition, at checkout you can make a donation of $2, $5, or $10

❤️: https://t.co/fgEgxFOfMJ pic.twitter.com/vg2CL6GnSa

— Tricolore Sports (@TricoloreSports) April 4, 2022
All proceeds will be donated to the Montreal Canadiens Children's Foundation in support of its range of BLEU BLANC BOUGE programs, from its outdoor refrigerated rinks to its school-based introductory ice skating and ball hockey programs, as well as its overnight camp stays and sports e-learning platform. Two new BLEU BLANC BOUGE community rinks were inaugurated in Val-d'Or and in Saguenay last November and December, bringing to 13 the number of these sports and recreational facilities built across the province. While nearly 500 elementary-aged children learned to skate with Foundation coaches this winter, more than 750 children will be introduced to ball hockey by the end of the school year. This summer, about one hundred inner-city youth will also have the chance to experience a summer camp for the very first time.
HOW TO GIVE?
By phone ➜ 1-888-925-2133
By text message ➜ Text HABS to 45678 to make a $10 donation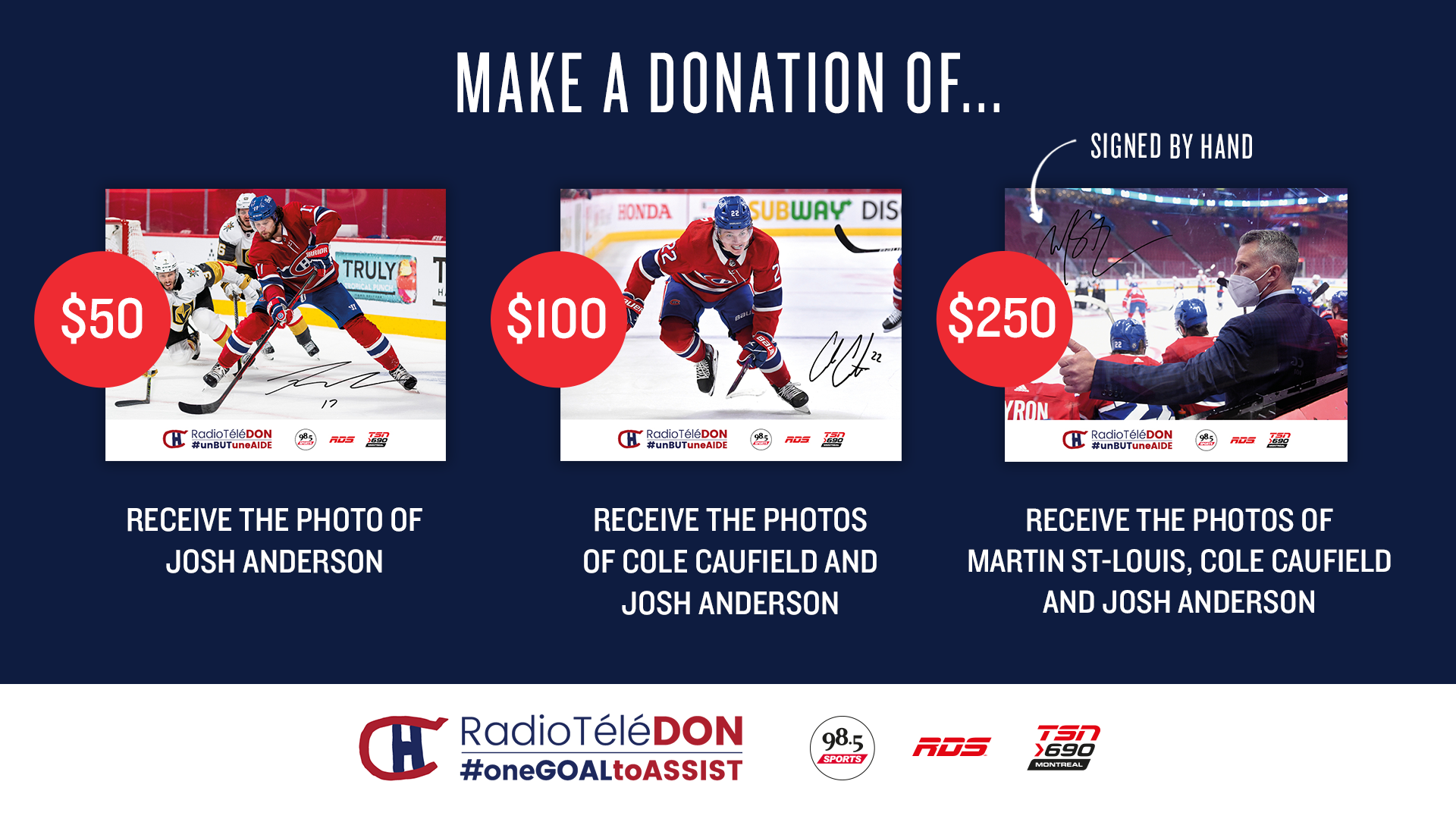 About the Montreal Canadiens Children's Foundation
The Montreal Canadiens Children's Foundation is a non-profit organization that encourages physical activity and the adoption of a healthy lifestyle among underprivileged youth aged 4 to 17 years old. Since its inception in August 2000, the Foundation has invested close to $37.5 million in the community. The Foundation fulfills its mandate in two ways: first, through a unique flagship project – the BLEU BLANC BOUGE program – which consists of building and activating community refrigerated and multisport rinks; secondly, by providing financial support to over 900 charitable endeavours, working for the well-being of the most vulnerable children across the province of Quebec, whose projects and programs enable children to adopt healthy lifestyles by being more active. For more information, visit foundation.canadiens.com.