Back to news
News
28 September 2016
Over $42,000 raised at the Red vs White intrasquad game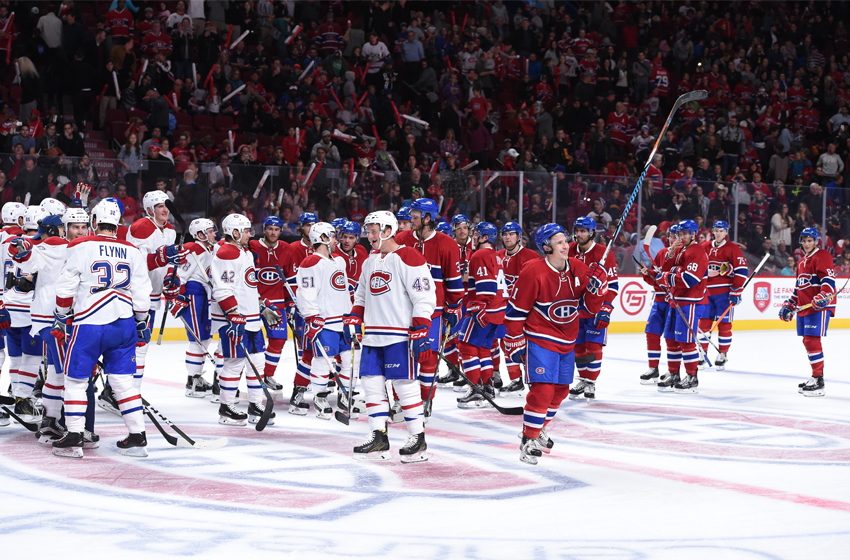 The Montreal Canadiens Children's Foundation is proud to announce that over $42,000 were raised to help children in need through this year's Canadian Tire Red vs White intrasquad game at the Bell Centre. An annual event, the game raises funds by requesting a minimum $5 donation at participating Canadian Tire stores throughout Quebec, in exchange for a voucher, valid for two game tickets.
All proceeds from this event will go to the Canadian Tire BLEU BLANC BOUGE in Action program, an initiative that enables underprivileged kids to be more active through skating lessons.
This support is part of a major five-year partnership between the Montreal Canadiens Children's Foundation and Jumpstart Foundation. Since 2014, Canadian Tire and the Jumpstart Foundation have acted as the main presenters for the BLEU BLANC BOUGE Program, which represents an annual financial contribution of $230,000. The first phase of this program is the construction of refrigerated multipurpose community outdoor rinks in underprivileged communities in Montreal and throughout Quebec. Scheduled to open in winter 2017, the eighth BLEU BLANC BOUGE rink has been under construction since August at Alfred-Élie-Dufresne Park in the City of Sherbrooke.