Back to news
News
12 December 2016
Trois-Rivières Will Have Its BLEU BLANC BOUGE Rink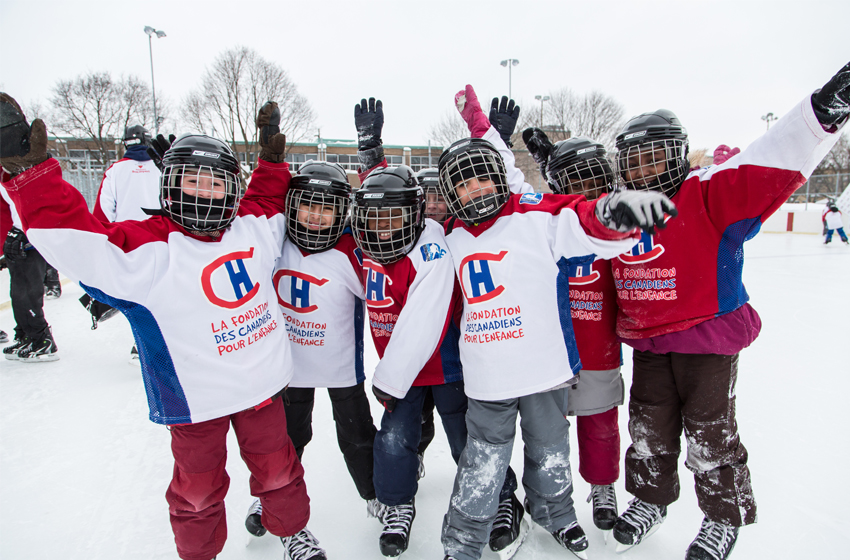 As part of its BLEU BLANC BOUGE program launched back in September 2008, the Montreal Canadiens Children's Foundation proudly announces that its 10th refrigerated community outdoor rink will be built in the city of Trois-Rivières. The Foundation thus carries on with its flagship program outside the greater Montreal area. Construction will get underway in August 2017 at Parc Cardinal-Roy with the opening scheduled for winter 2018.
The BLEU BLANC BOUGE program, presented by the Canadian Tire Jumpstart Foundation, consists of building high quality outdoor multipurpose and refrigerated community rinks to provide kids from underprivileged areas with infrastructures aiming at giving them a reason to discover the benefits of healthy habits and a physically active lifestyle.
"This 10th BLEU BLANC BOUGE community outdoor rink is an important milestone for the Foundation. It is another significant step towards the implementation of sports infrastructure outside of the greater Montreal area. This rink will provide the citizens of Trois-Rivières with a modern playground for kids and help them discover the pleasures and benefits of living a healthy and active lifestyle throughout the year," stated Canadiens owner, president and CEO Geoff Molson.
Trois-Rivières has an important number of elementary and high schools in need of sports infrastructures. The multi-sector groups that are currently in place and the mobilization infrastructure based on healthy challenges and lifestyles for young people will help the youth of Trois-Rivières to prosper and remain active.
« La Ville de Trois-Rivières peut s'enorgueillir d'avoir été sélectionnée par la Fondation des Canadiens pour l'enfance et est aussi heureuse de permettre d'élargir à tous ses enfants le bénéfice d'un mode de vie sain et actif », d'indiquer M. Yves Lévesque, maire de la Ville de Trois-Rivières.
Dans le but d'assurer le succès de ce programme tant pour l'activation que pour l'appropriation, la Fondation est heureuse de bénéficier de la collaboration de Québec en Forme avec qui elle a constitué un partenariat dynamique avec comme objectif ultime et commun d'améliorer la santé des enfants en milieu défavorisé. L'organisme accompagne la Fondation dans la sélection du milieu et des partenaires communautaires et pour le développement d'une activation efficace des lieux et la mesure de l'impact du programme.