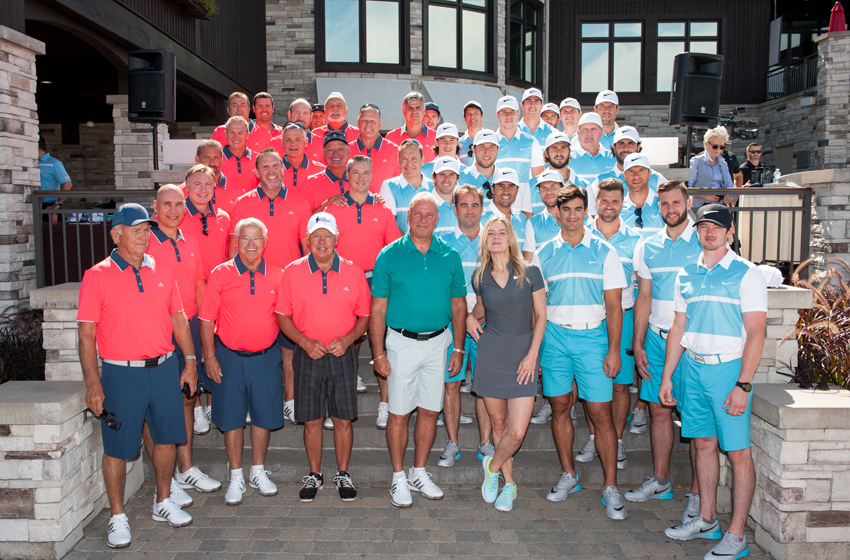 The summer season brings its share of outside events. For the Foundation, this is an important time because many fundraisers are held during this period. Golf tournaments are very popular again this year.
Michel Therrien Invitational

For a forth consecutive year, Michel Therrien will host his friends and his players for a tournament at the Mirage Golf Club. This event attracts many Canadiens players, but also players who have already had Michel as a coach during their career. We hope that the sun will be up and shining for the tournament. Although last year's edition took place indoors due to the heavy rain, a record amount of $226,985 was raised.massée.

The Capitain's Tournament
Max Pacioretty, the Canadiens' captain, will hold its first golf tournament this summer to raise funds for our Foundation and his own. The Max Pacioretty Foundation was established to support the Traumatic Brain Injury Program and help purchase a state-of-the-art advanced High Performance MRI machine for the Montreal General Hospital.
Desjardins Securities
Our first-rate partner for 14 years will organize its third golf tournament to benefit the Montreal Canadiens Children's Foundation. Top investment counsellors and Canadiens Alumni will compete on the green to raise money for children. Another beautiful day!