Back to news
News
8 February 2018
I Play Hockey: Highlight the Commitment of Young People to Their Sport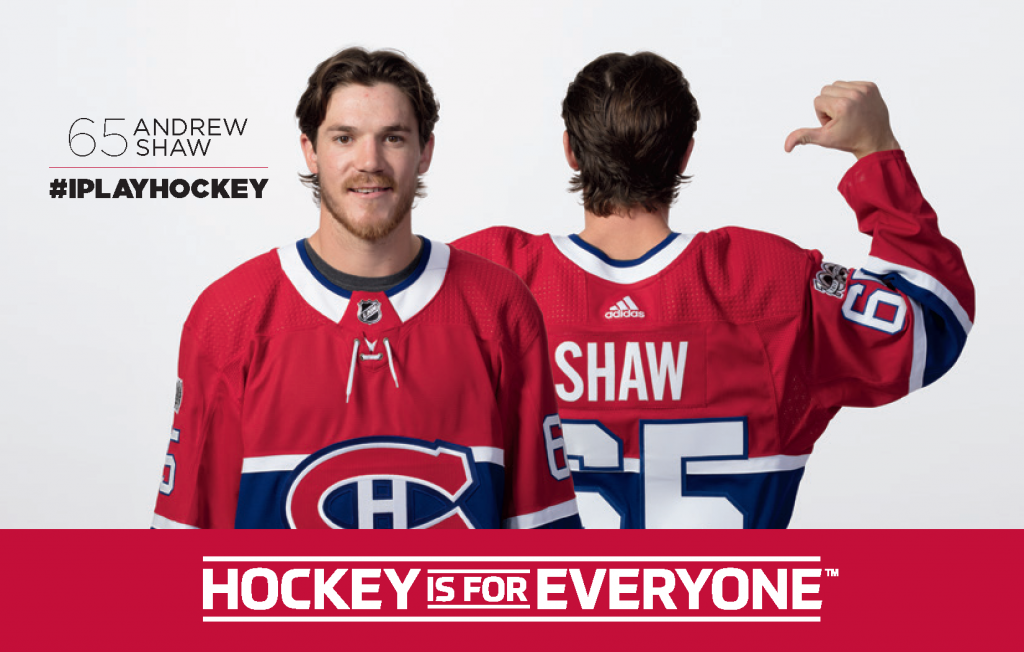 A series of initiatives celebrating inclusion, diversity, equality and respect for all in sport will be promoted by the NHL in February, as part of the Hockey is for Everyone program. Throughout the month, the Montreal Canadiens will join forces with their fans in an attempt to drive positive social change through hockey, reaffirming the team's commitment to making everyone feel welcome in the hockey community – on the ice, in the locker room and in the stands – regardless of their origin, color, religion, gender, intellectual or physical disability, sexual orientation or socio-economic status.
Therefore, the Montreal Canadiens are proud to present the #IPLAYHOCKEY initiative. This initiative is intended to highlight young people's commitment to their sport and encourage them to persevere, but also to make their community an even more inclusive, positive and welcoming environment.
Throughout the month of February, young hockey players are invited to proudly wear their minor hockey team's jersey to the Canadiens games at the Bell Center! Children who will present themselves at the community kiosk, located near section 103, wearing the colors of their team, will receive a free puck and a note signed by Andrew Shaw, ambassador for the second consecutive year of the Hockey is for Everyone month.