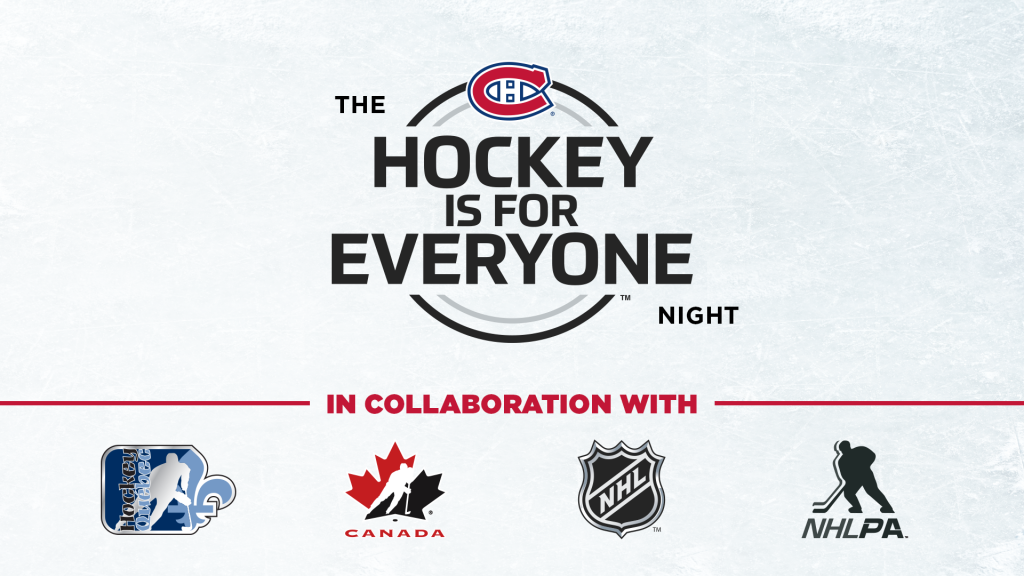 As part of the National Hockey League's Hockey Is For Everyone month, the Montreal Canadiens will celebrate hockey and its values under the themes of respect, inclusion and diversity. With this initiative, the NHL seeks to create positive social change and promote inclusion of hockey players regardless of race, ethnic or national origin, color, religion, sex, intellectual or physical disability, sexual orientation or socio-economic status.
Hockey Is For Everyone Game
The game between the Canadiens and the Philadelphia Flyers on February 26 honored hockey, its values and benefits. Young hockey players and referees took part in the pre-game ceremony on the ice. The first intermission displayed the amazing skills and abilities of Les Hiboux de Montreal, a hockey team for the blind. Finally, children who are members of a minor hockey team were invited to visit the community kiosk (section 103) wearing their minor hockey team's jersey. They received a puck and a note signed by Andrew Shaw, this year's Hockey Is For Everyone ambassador.