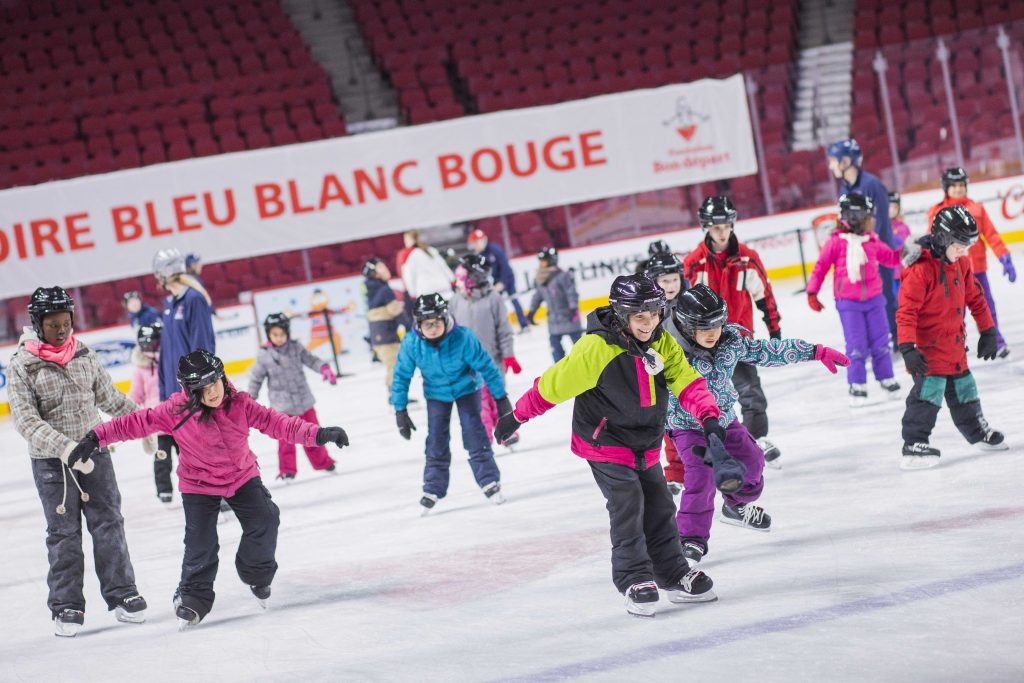 On March 24th, grab your skates and join us on the ice for a day of skating and family fun! In exchange for a $ 10 donation in support of our BLEU BLANC BOUGE program, you will have the chance to skate on the legendary ice of the Montreal Canadiens.
Reserve your spot today! Click to register

http://

cvent.me/wOov9

 
All proceeds will go to the BLEU BLANC BOUGE program: a joint initiative between the Montreal Canadiens Foundation and Canadian Tire Jumpstart Charities offering opportunities so thousands of kids in less privileged areas throughout the province can enjoy the benefits of sports and physical activity.
12,624 children have taken part in organized activities on one of our rinks during the 2017-2018 season.