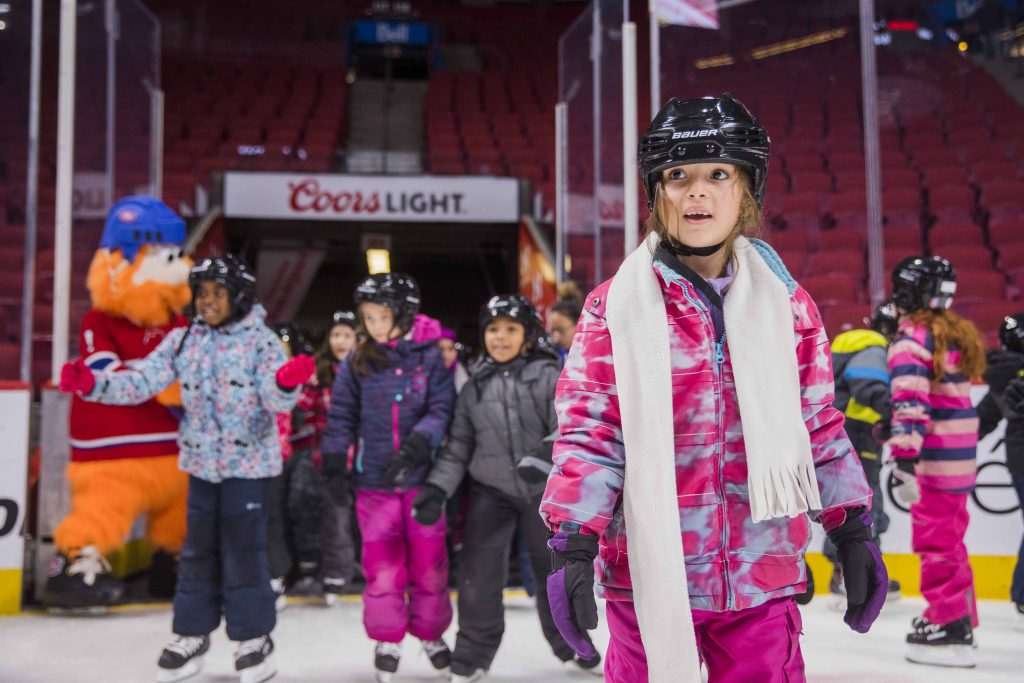 To highlight the end of the 6-week 2019 Canadian Tire BLEU BLANC BOUGE In Action program, we invited all participating kids for a day of celebration at the Bell Centre on February 27th. As a result, a total of 396 elementary school children from all across Quebec got to skate on the Montreal Canadiens' ice! They also enjoyed a tour of the mythical players' locker room, exchanged hugs and high-fives with Youppi!, scored a few goals in the net, and got to show off their newly acquired skills in front of their teachers, parents and coaches!
To top it all off, each kid received a pair of brand new skates and a shiny new helmet, courtesy of Canadian Tire Jumpstart Charities, which will allow them to skate on their neighborhood BLEU BLANC BOUGE rink for many years to come. Congrats to all the kids!
Close to 400 kids benefit from these 6-week clinics on our 10 outdoor refrigerated rinks every winter.