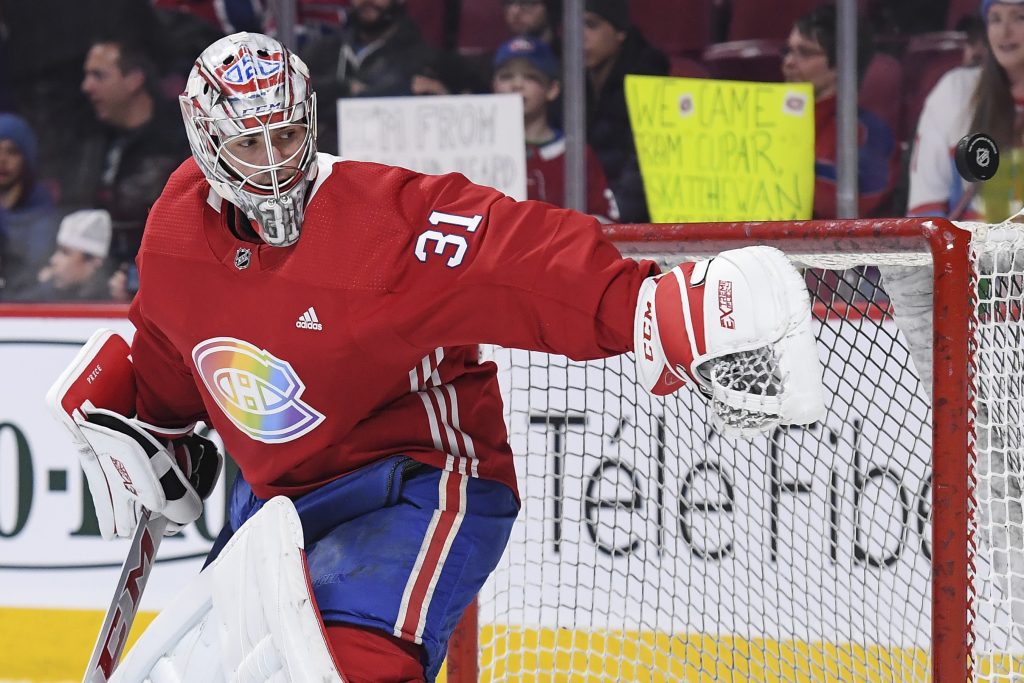 On Tuesday, February 19, as part of the NHL's Hockey Is For Everyone program, the Montreal Canadiens celebrated inclusion, diversity, and respect for all in the game of hockey. We believe that no barriers, including sexual orientation or gender identity, should limit LGBTQ athletes, coaches and fans from joining and enjoying the hockey community.
81% of Canadians have witnessed or experienced homophobia in sports
During the warm-up period, the Montreal Canadiens players demonstrated their support for the initiative by wearing rainbow-colored jerseys and using Pride tape on their sticks. These jerseys and sticks are now auctioned off to raise funds for  GRIS-Montréal and You Can Play Project, two organizations that encourage a positive and inclusive environment for the lesbian, gay, bisexual, transgender and queer (LGBTQ) community. You can bid on our special auction supported by IBM until February 27 at auctions.nhl.com/canadiens.