Back to news
Events
13 September 2022
$510,000 raised through the 2022 Canadiens Golf Tournament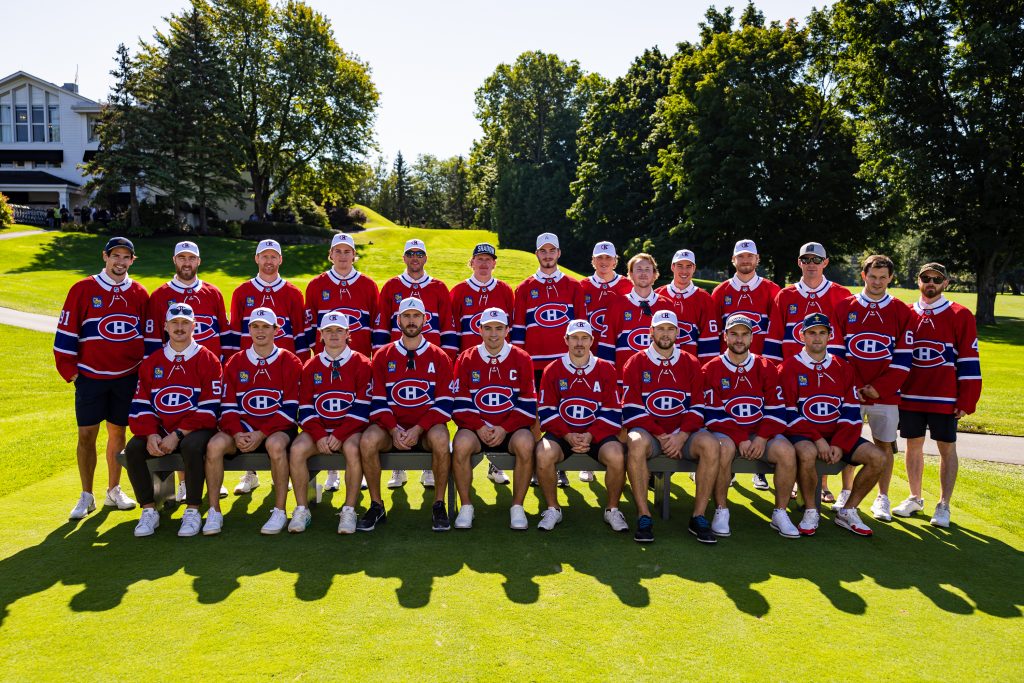 The sun was shining for the 46th edition of the Canadiens Golf Tournament, which took place on September 12. Each year, this flagship event not only announces the return of hockey to Montreal, but also helps raise significant funds for the Montreal Canadiens Children's Foundation, to which all proceeds from this day are donated. Thanks to the commitment of our sponsors, donors, golfers, volunteers, and members of the organizing committee who contributed to its success, more than $510,000 was raised for children in need during the 2022 edition of the Tournament.
Some 280 business people, clients and partners gathered for a friendly game of golf on the two sublime courses of the prestigious Club Laval-sur-le-Lac, where they had the chance to hit a few balls in the company of current Habs players, Canadiens Alumni and coaching staff. It also provided our golfers with an opportunity to discuss with Jeff Gorton, Kent Hughes and Martin St-Louis on their vision for the next season, during a round table presented by Bell in which Nick Suzuki – who had been appoined as the 31st captain in team history the morning of – also took part.
Since the Foundation was created in 2000, more than $8.3 million has been raised through the Canadiens Golf Tournament. Year after year, these funds enable the Foundation to pursue its mission among underprivileged youth by increasing the opportunities for them to to get active and learn about the importance of a healthy and active lifestyle.