Back to news
News
2 June 2022
The 2022 Champlain Cup helps raise $14,038 in support of the Foundation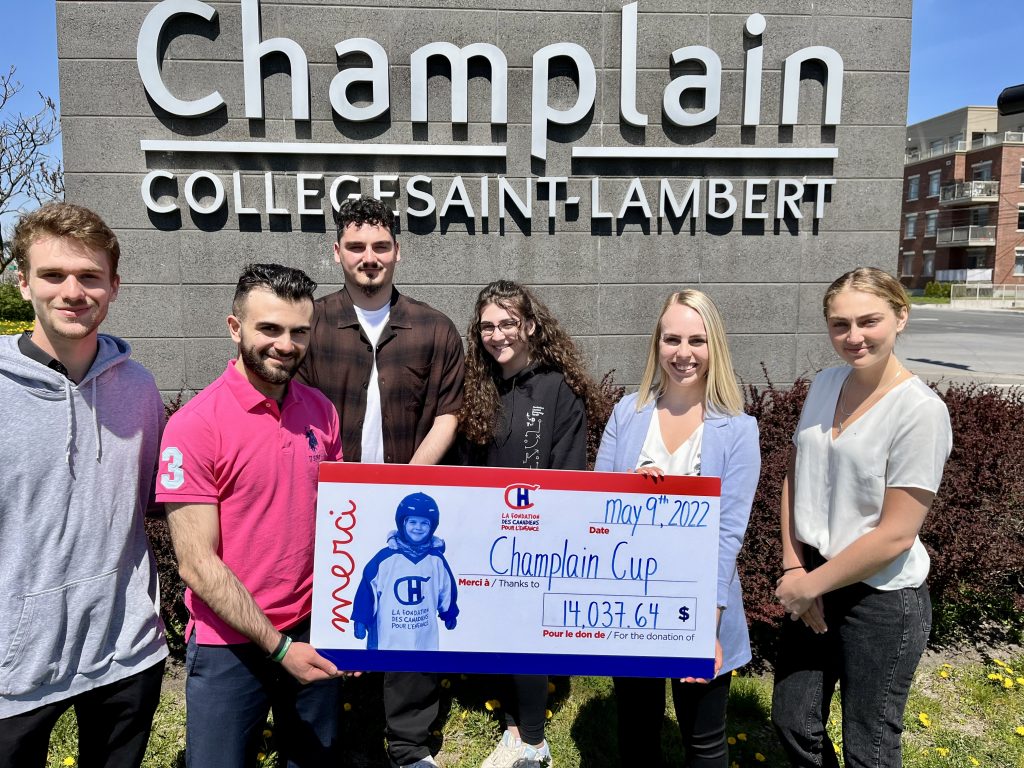 Every year, third-year Sport Marketing & Management students from Champlain College Saint-Lambert organize a series of tournaments benefitting our Foundation.
For the 13th edition, the future graduates put together dek and ice hockey events, as well as soccer, futsal and basketball competitions as one of their final assignments. As a result, the 2022 Champlain Cup raised a total of $14,038 to get disadvantaged youth active.
Since the 1st edition of the tournament in 2010, under the supervision of Professor Charles Royce, Champlain College graduates have managed to fundraise close to $120,000. Most of these sums come from entry fees for various competitions, sponsorships and additional donations secured by Business Management students.
This goes to show that you can never be too young (or too old!) to get involved in your community! If you too would like to help local kids in need, you can create your own fundraising event by clicking here.