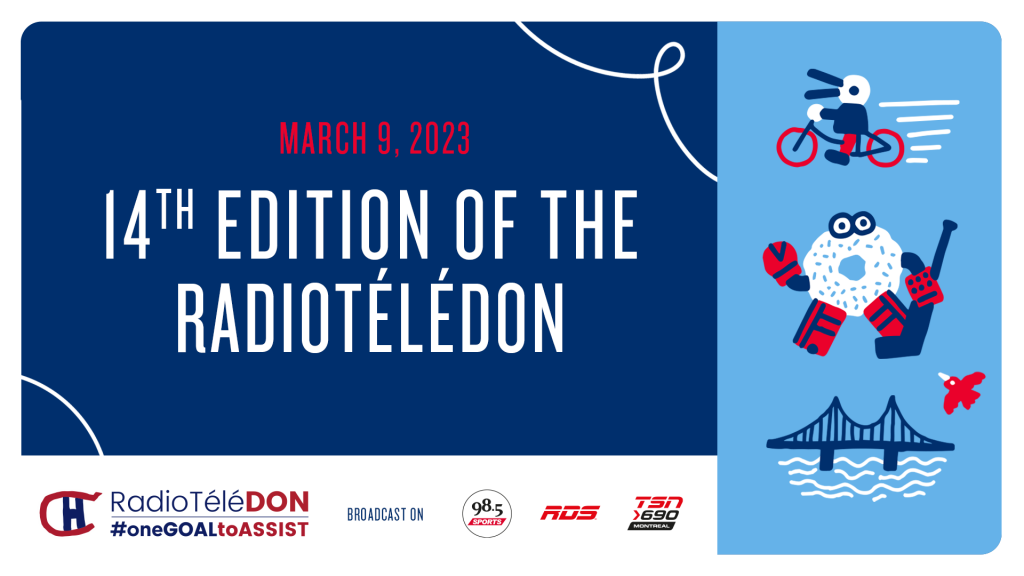 The Montreal Canadiens Children's Foundation will host the 14th edition of its #oneGOALtoASSIST RadioTéléDON on Thursday, March 9, 2023, in partnership with rights holders 98,5 FM, RDS and TSN 690. Presented in collaboration with Bell, the event aims to support the efforts of the Montreal Canadiens Children's Foundation to encourage and promote a healthy and physically active lifestyle among children from underprivileged backgrounds across Quebec. 
Fans can already show their support for the cause by donating online at onegoaltoassist.com or by texting "HABS" to 45678 to make a $10 donation. Those who donate $50 or more will automatically receive a souvenir photo as a thank you for their generosity. Additionally, Interac is proud to kickstart this fundraising effort by committing to match the first $10,000 in donations made by the public.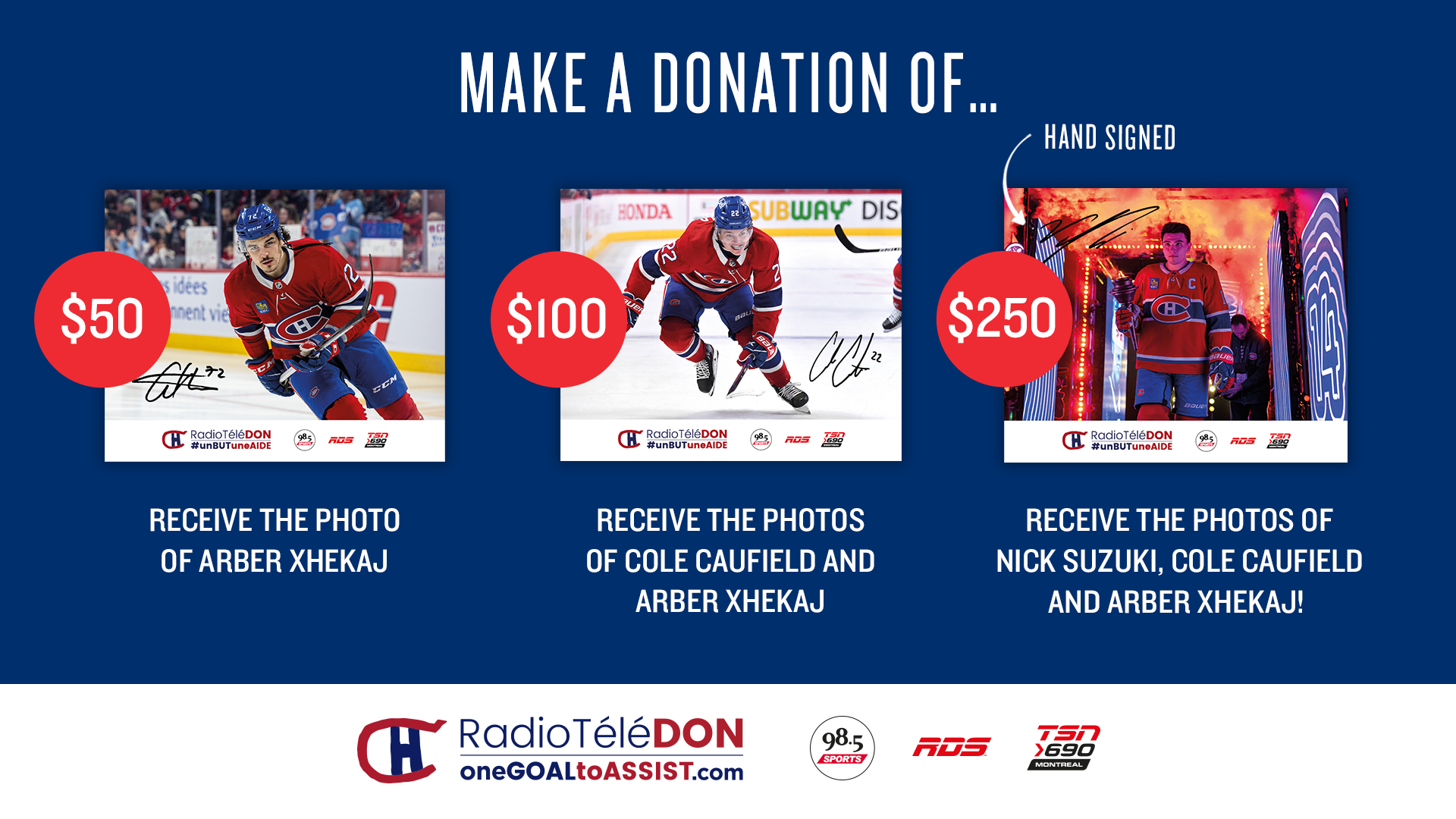 "We know that physical activity is essential to maintain a healthy lifestyle, but also contributes to the development and well-being of youth of all ages. However, there are still many barriers to sports. The support of our fans and the public allows us each year to continue to provide children and teenagers in Quebec with engaging, accessible and quality activities and programs so they can be active in a safe and inclusive environment throughout the year," said Geneviève Paquette, general manager of the Montreal Canadiens Children's Foundation. 
The funds raised as part of the 14th edition of the RadioTéléDON will be used in part for the construction of the next two BLEU BLANC BOUGE rinks, which will open in the winter of 2024 in Saint-Jérôme and in 2025 in Quebec City.
Over the years, the RadioTéléDON alone has enabled the Foundation to redistribute over $1.6 million across the province to get youth from underprivileged backgrounds active. A record amount of $182,000 was raised during the last edition of this annual event, in April of 2022. Follow us on Facebook, Instagram, LinkedIn and Twitter, or use the #oneGOALtoASSIST hashtag to learn more about the numerous organizations and programs supported by the Montreal Canadiens Children's Foundation. 
HOW TO GIVE?
Online ➜ oneGOALtoASSIST.com 
By text message ➜ Text "HABS" to 45678 to make a $10 donation
About the Montreal Canadiens Children's Foundation
The Montreal Canadiens Children's Foundation encourages physical activity and the adoption of a healthy lifestyle among underprivileged youth aged 4 to 17 years old. Since its inception in 2000, the Foundation has invested close to $40 million to over 900 charitable endeavours from across the province of Quebec working towards the well-being of underprivileged children. The Foundation fulfills its mandate in two ways: first, through a unique flagship project – the BLEU BLANC BOUGE program – which consists of building and activating community refrigerated and multisport rinks; secondly, by providing financial support to non-profit organizations whose projects and programs enable children to adopt healthy lifestyles by being more active. For more information, visit foundation.canadiens.com.