Back to news
Events
28 August 2017
Canadian Tire Red VS White Intersquad Scrimmage to Benefit the Foundation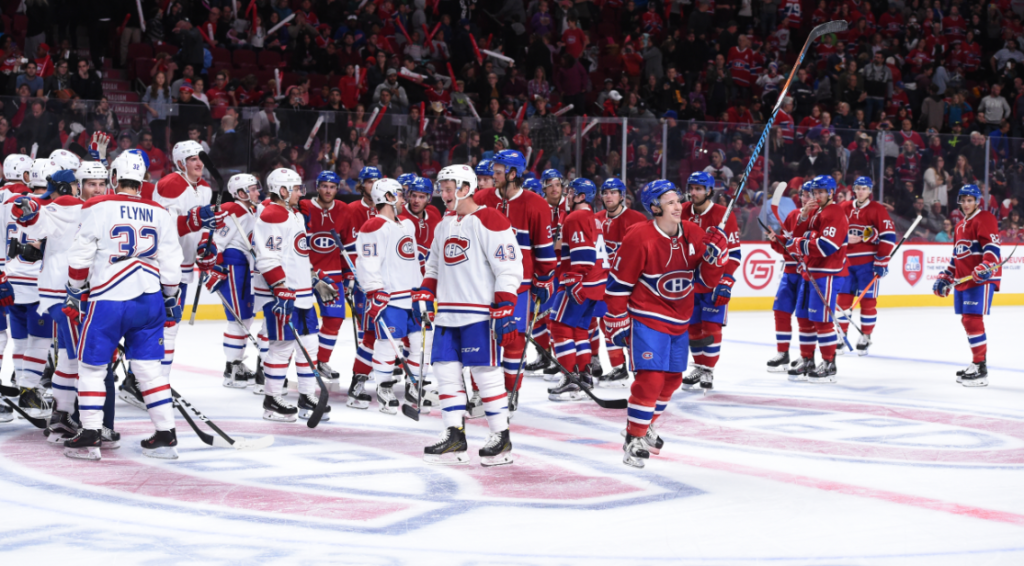 The Canadiens and Canadian Tire are pleased to invite all fans to attend the Canadian Tire Red vs White intrasquad scrimmage on Sunday, September 17, 2017, at the Bell Centre. Doors will open at 11:30 a.m. with puck drop set for 1:00 p.m.  All fans attending the game can enjoy a free hot dog, chips, and a soft drink or a bottle of water.
To attend the intrasquad scrimmage, fans can visit participating Canadian Tire stores in the greater Montreal area and in return for a minimum donation of $10, they will receive a voucher for a pair of tickets. All proceeds from this fundraising event will go to the Canadian Tire BLEU BLANC BOUGE in Action program, an initiative developed by the Montreal Canadiens Children's Foundation and supported by Canadian Tire Jumpstart Charities (Jumpstart) that enables kids from families in financial need to be more active through skating lessons.
Last year, more than $42,000 was raised for the Canadian Tire BLEU BLANC BOUGE in Action program through this event.
Vouchers will be available at cash registers in participating Canadian Tire stores as of August 31, while supplies last. Vouchers can be exchanged for tickets via canadiens.com from August 31 at 10:00 a.m. to September 16 at 11:59 p.m., on a first-come, first-served basis.
For more information, please visit the Canadiens' official Website.