Back to news
News
11 October 2017
Jo et ses champions Program to Welcome Children at all Canadiens Home Games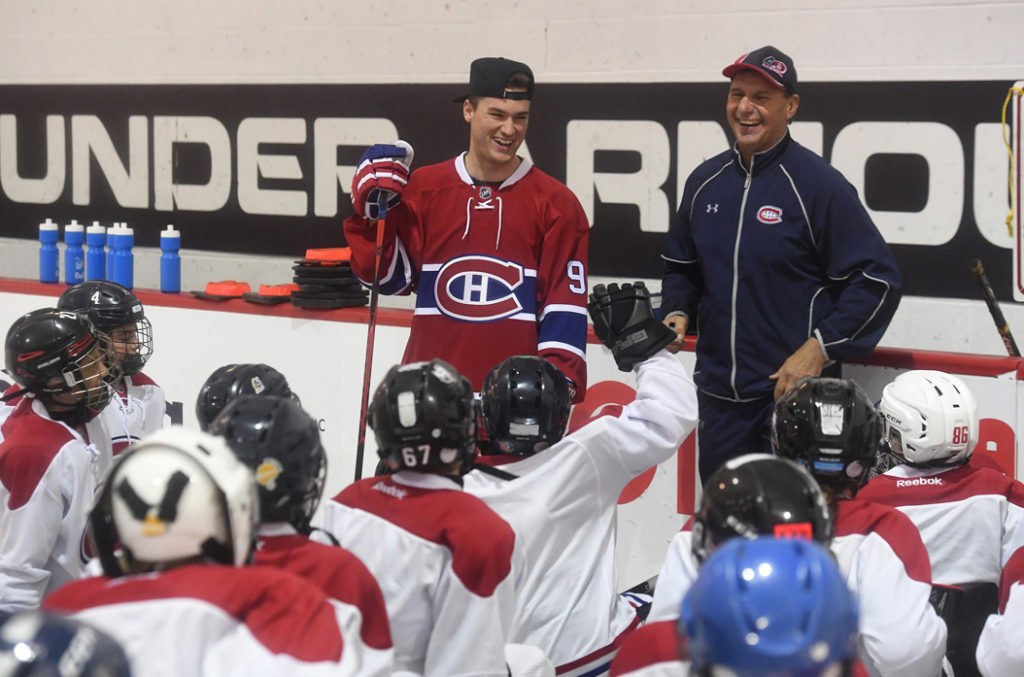 The Montreal Canadiens Children's Foundation is proud to team up with Jonathan Drouin to launch the program Jo et ses champions. By committing to a personal annual contribution of $165,000, Jonathan chose to acquire a specially designed Bell Centre suite that will provide less fortunate children with an opportunity to attend each Montreal Canadiens' home game this season.
"From the first day I got here, I wanted to get involved and do something for children by giving them an opportunity to enjoy a memorable experience. Aside from allowing kids to attend a hockey game, I am hoping that an evening in the suite will provide them and their family with some kind of relief from the personal hardship they are going through'' says Drouin.  "I feel it's a great way for them to gather together and have a great time, and for me to contribute in my own way to their well-being."
The team from the Montreal Canadiens Children's Foundation will work with Jonathan and his girlfriend Marie-Laurence, and various charitable community organizations and hospitals to select kids who will benefit from the program. The suite also allows the Foundation to answer a few individual requests to realize the dream of children living in very difficult situations. Wanting to make sure the children will enjoy their visit to the Bell Centre, Jonathan also mandated team mascot Youppi! to drop by the suite and meet the kids at each and every game.
Since its creation, the Montreal Canadiens Children's Foundation has benefited from the generosity of numerous players who, like Jonathan Drouin, have participated in the activation of different programs with either their personal financial contribution, their efforts to raise funds and volunteer work. Jo et ses champions has already welcomed young guests at all of the Canadiens pre-season games and the first home game of the 2017-18 regular season.