Back to news
Events
14 April 2022
RadioTéléDON raises $182,000 for Montreal Canadiens Children's Foundation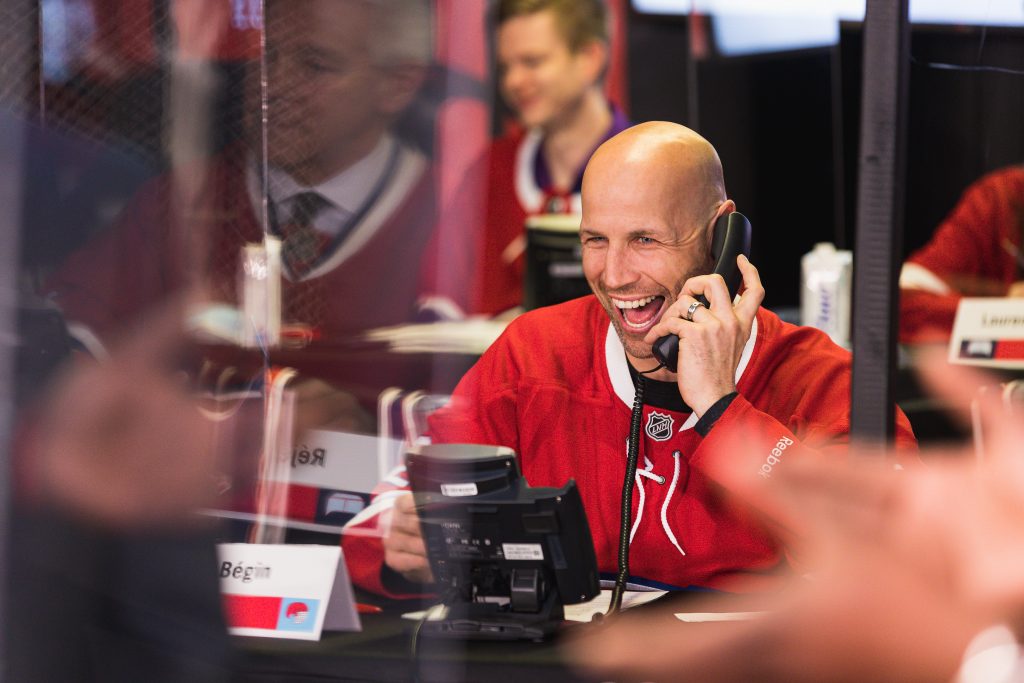 The Montreal Canadiens Children's Foundation is excited and grateful to announce that the fundraising activities of its #oneGOALtoASSIST RadioTéléDON raised a record amount of $182,000, thanks to the generous support from fans and partners.
The 13th edition of the RadioTéléDON aired on RDS, 98.5 FM, and TSN 690 during the Canadiens game against the Ottawa Senators on April 5. Funds were raised through phone and online donations, a 50/50 raffle during the game at the Bell Centre, a special auction featuring blue warm-up jerseys worn by the players prior to the game, the sale of RDS mystery bags during the TV broadcast, as well as Foundation caps sold through the Tricolore Sports store. This amount will help the Montreal Canadiens Children's Foundation to pursue its mission with vulnerable children in Quebec over the next year, in part by offering introductory ice-skating and ball hockey programs during the school year, as well as overnight camp stays over the summer holiday.
The Montreal Canadiens Children's Foundation and its board of directors would like to express their sincere appreciation towards the outstanding support from Bell and the team's broadcasters who contributed not only to the fundraising efforts, but also helped bring to light the Montreal Canadiens family's commitment to contribute significantly to the welfare of the community. We would also like to thank Desjardins Securities for matching donations made by text messages on the day of this event. Once again, the voluntary involvement of Canadiens Alumni and their spouses, along with an array of personalities who graciously donated their time to work the phones to receive donations, led to the event being such a great success.
Finally, the Foundation thanks fans everywhere for their generosity and unwavering support. Those wishing to donate can still do so at foundation.canadiens.com. Fans can also support the cause by taking part in an ongoing fundraising campaign led by the Foundation in collaboration with Jake Allen, in which the veteran goaltender's game-worn mask is currently up for auction until April 19 at allen34.bidanraise.com.