Back to news
Events
14 September 2020
Our traditional Canadiens Golf Tournament auction will be held today!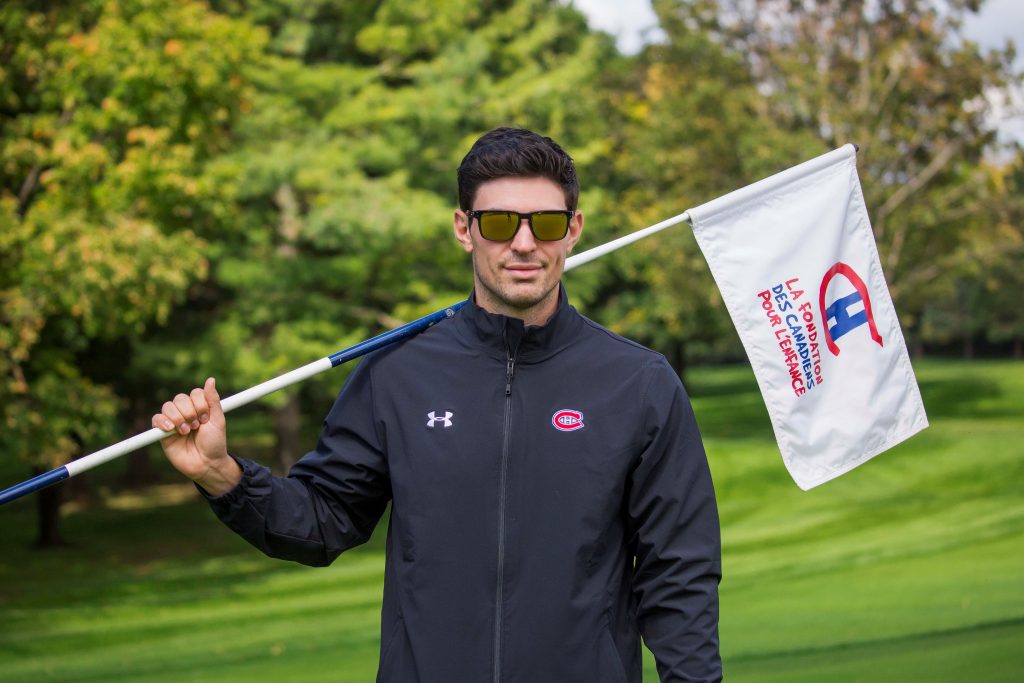 Despite the cancellation of the Montreal Canadiens Golf Tournament, which was originally scheduled to take place today, the Montreal Canadiens Children's Foundation will still hold its silent auction, which normally happens on the same day as this fundraising event, in a 100% virtual format.
The Canadiens Golf Tournament, which would have been in its 45th year and usually marks the return of hockey to Montreal, had to be cancelled due to COVID-19 last July for the very first time in team history. Although none of the 300 or so golfers usually expected to attend will be setting foot on the greens and fairways of Laval-sur-le-Lac Golf Club today, the Foundation is counting on the generosity of fans and the public to raise funds to support the cause of children in need. For the past 20 years, the Canadiens' annual golf tournament has offered all members of the great Canadiens family the opportunity to join their efforts to help youth from disadvantaged backgrounds, raising significant amounts for the Montreal Canadiens Children's Foundation. Last year, the 44th edition of this event generated more than $523,000 for the Foundation. Since 2000, more than $7.5 million has been raised through this tournament, allowing tens of thousands of vulnerable children to discover new sports and experience the benefits of physical activity year after year.
Hockey fans and collectors alike will therefore have until 9 p.m. tonight to bid on over 100 items auctioned online at habs.signaturepro.ca. Open to all, the digital auction will include many exclusive prizes, such as a gastronomic dinner for eight in the Canadiens dressing room with Guy Lafleur and Réjean Houle, a Forum seat autographed by Jean Béliveau, as well as an original painting by artist Michel Lapensée, which will also be featured on Lindt & Sprüngli's Advent calendars benefitting the Montreal Canadiens Children's Foundation this coming holiday season. While dozens of pieces of game-used Habs equipment will be up for grabs online, Montreal Canadiens goaltender Carey Price has donated the mask he wore during the 2019-20 season and playoffs to the Foundation in order to raise funds to support its programs. The starting bid for this one-of-a-kind item, custom-designed by Toronto artist David Arrigo, has been set at $1.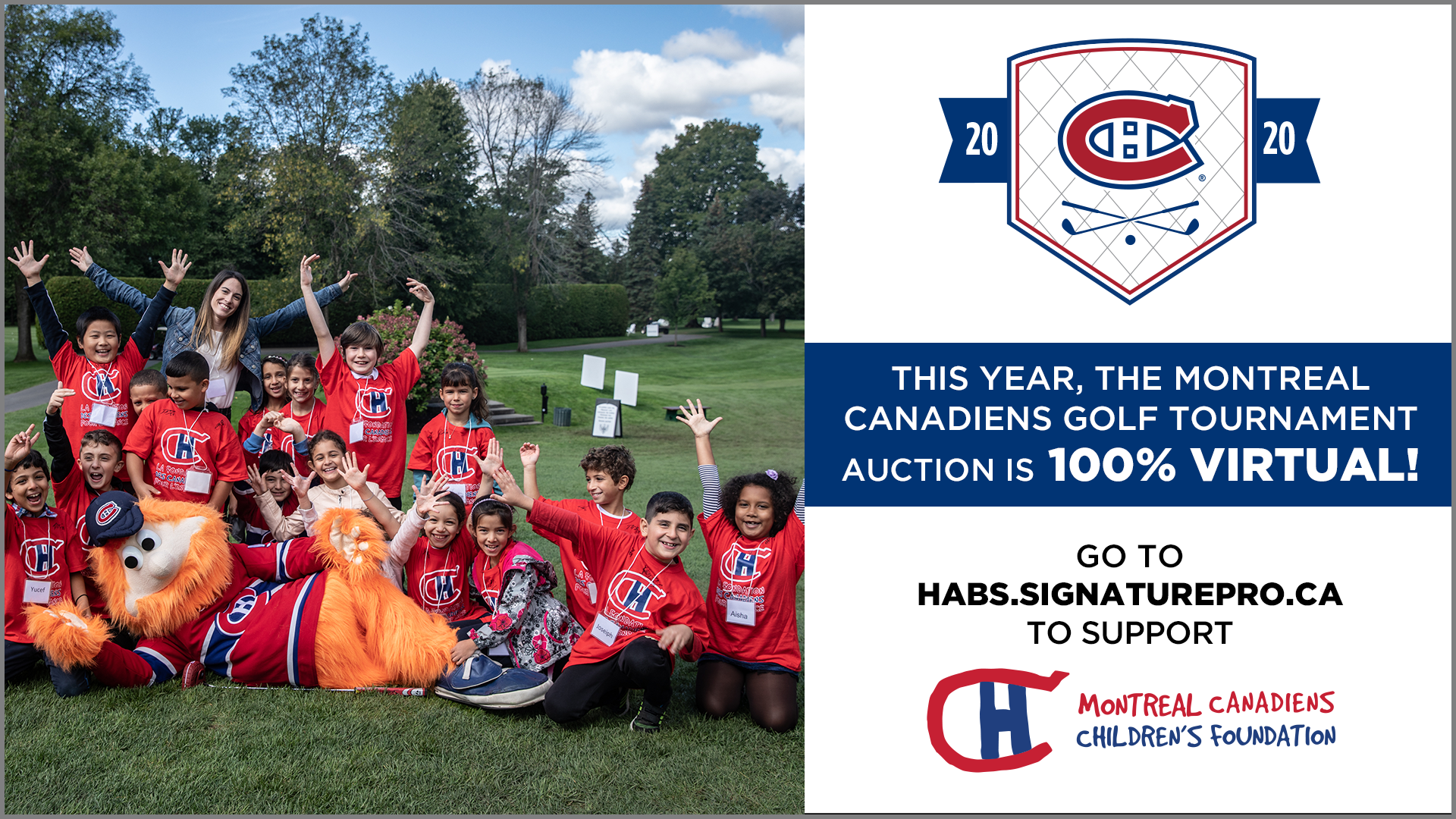 Aware of the impact that the loss of such a major fundraising event can have on the ability of any organization to pursue its mission, many donors, sponsors and partners of the Club generously decided to maintain their contribution to the Foundation despite the cancellation of its tournament. The Montreal Canadiens Children's Foundation would like to warmly thank Bell, Cogeco Media, Ford, Imprimerie ANLM Inc., Jean-Paul Trahan (1890) Ltée, Molson Coors, Power Corporation, RDS, Stingray, Under Armor and all participants who have chosen to convert the purchase of a foursome or sponsorship at the 45th Canadiens Golf Tournament into a donation in order to support the adoption of a healthy lifestyle among kids from high-needs communities.
While the hundreds of thousands of students who recently returned to school across Quebec will be able to resume extracurricular sporting activities outside of their class group starting today, the Montreal Canadiens Children's Foundation intends to use funds raised through its virtual auction to relaunch its physical literacy as well as ball hockey and ice-skating programs in school as soon as next week. The proceeds generated by the auction will also help finance the last portion of construction work on the 12th BLEU BLANC BOUGE outdoor refrigerated rink located in Val-d'Or, which is scheduled to open in January 2021, as well as the next one to be built in Saguenay, which should be ready the following winter.