Back to news
News
17 July 2020
Cancellation of the 45th edition of the Canadiens Golf Tournament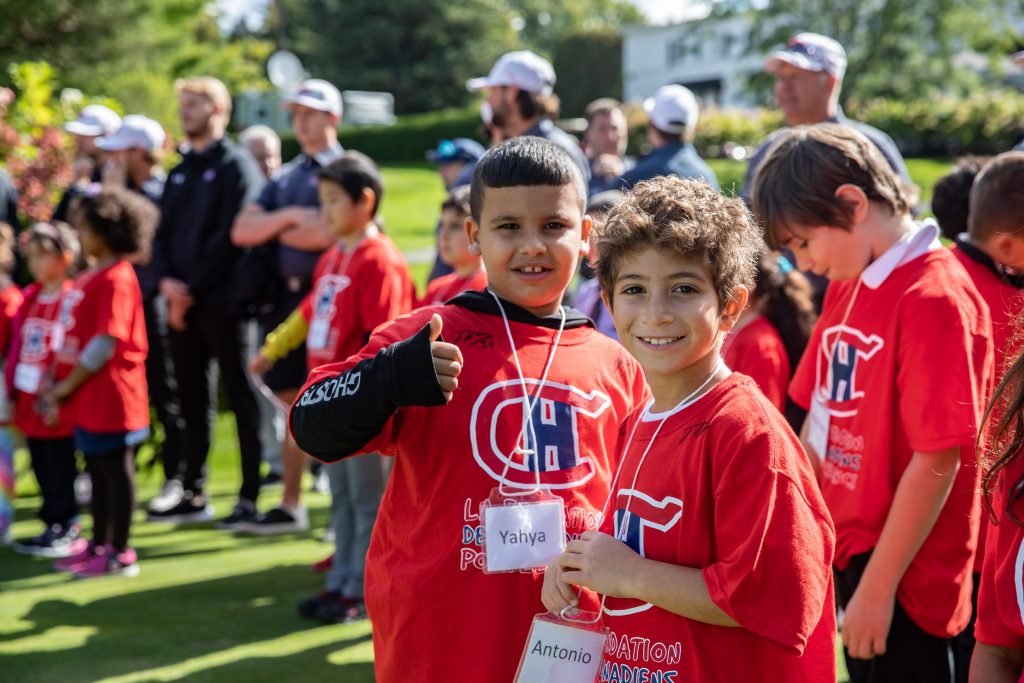 In order to protect the health of our partners and donors, as well as our players, employees and volunteers, we regret to announce the cancellation of the 45th edition of the Canadiens Golf Tournament, which was scheduled to take place on September 14, at Club Laval-sur-le-Lac.
Each year since the creation of the Foundation almost 20 years ago, this event has raised significant amounts for the Montreal Canadiens Children's Foundation, offering all members of the great Canadiens family the opportunity  to come together and join their efforts to support youth from disadvantaged backgrounds. Since 2000, more than $ 7.5 million has been raised through this tournament, allowing tens of thousands of vulnerable children to experience the benefits of physical activity year after year.
Despite the unprecedented crisis we are all facing, the Foundation has the immense privilege of being able to count on a network of partners as dedicated as we are to the cause of children in need. Despite the cancellation of this major fundraising event, we would like to thank the following sponsors and donors, who so generously decided to maintain their contribution to our Foundation in order to support us in the pursuit of our mission:

Cogeco Média
Imprimerie ANLM Inc.
Jean-Paul Trahan (1890) Ltée
Stingray
Under Armour
With so many unknowns due to COVID-19, this year brings a time of extreme uncertainty for fundraising. However, vulnerable children will need our help more than ever in the aftermath of this pandemic, and the Montreal Canadiens Children's Foundation remains deeply committed to its many programs and ongoing community investments. As a result, we kindly appeal to your generosity so we can continue to fulfill the rising amount of aid requests we receive every week.
To support us in providing a healthier and more active future to youth from disadvantaged backgrounds, donate HERE.
We look forward to seeing you on the greens next summer!