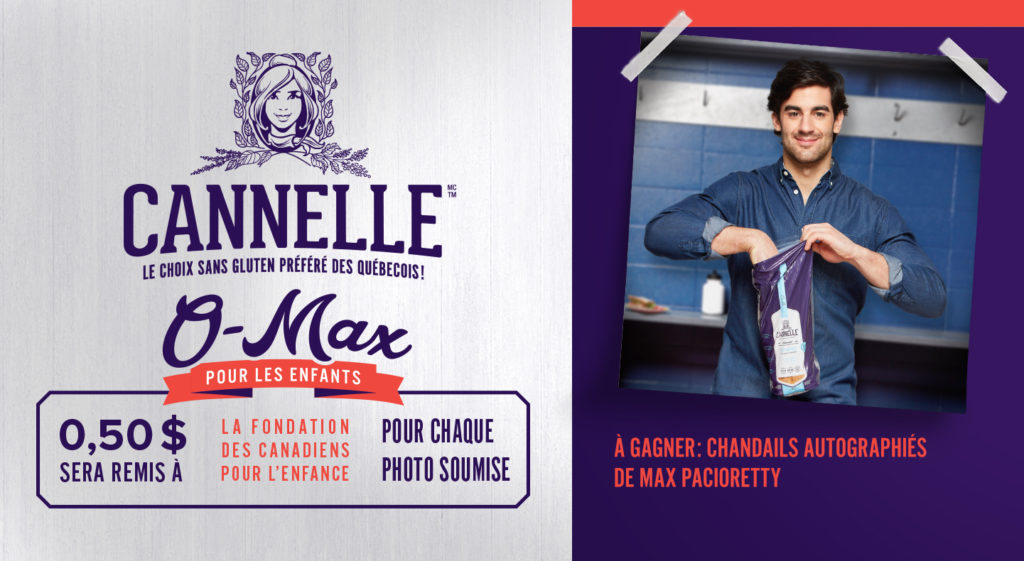 Cannelle Bakery, Max Pacioretty and the Foundation team up for the "#CannelleOMax for Kids" event. Aware of the importance of healthy lifestyles to achieve optimal academic and sports performances, Cannelle Bakery is proud to support kids in Quebec with healthy and tasty products (gluten-free, GMO-free and preservative-free).
To participate: post a photo of yourself with your favorite Gluten-free Cannelle product on Cannelle's Facebook page or on Instagram using the #CannelleOMax hashtag.
For each submitted photo, $0.50 will be given to us. Every week until June 7, you have a chance to win a basket containing Cannelle products and a jersey signed by Max Pacioretty.
For the sake of our children, support a healthy, tasty and gluten-free lifestyle by generously participating in "#CannelleOMax for Kids" on Facebook and Instagram.