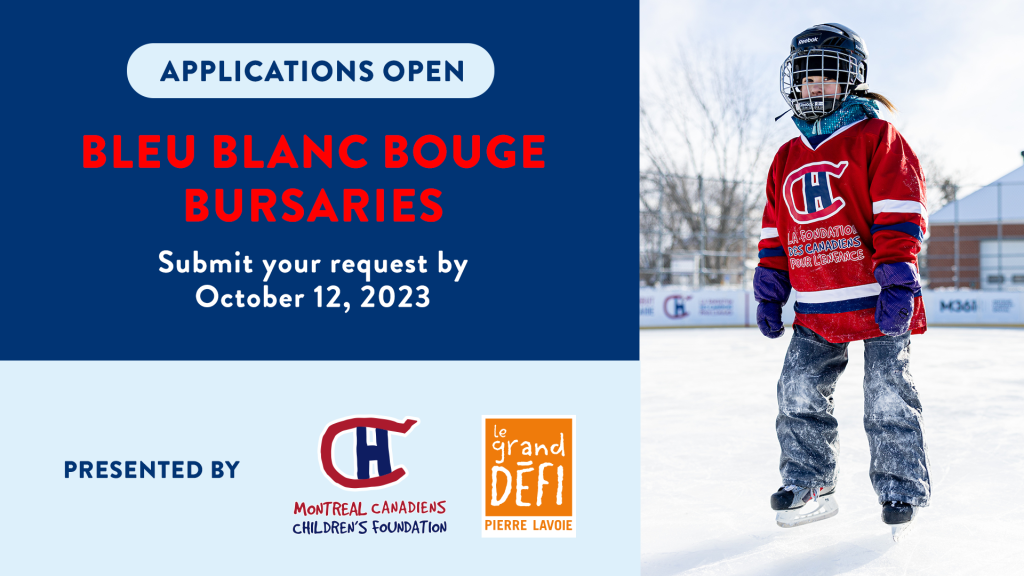 In order to promote a more active lifestyle, the two organizations are once again joining forces to provide financial support to schools and community organizations that wish to offer vulnerable youth more opportunities to engage in physical activities during the winter season.
Teachers and youth workers who sign up to use the BLEU BLANC BOUGE Skills portal to set up their own introductory ice-skating sessions this winter could receive a $5,000 grant to purchase skates, helmets and sticks. Part of this amount may also be used to cover the costs associated with transportation and the hiring of staff to hold these activities at the rink.
You have until October 12, 2023, to submit your project by filling out the application form directly on the BLEU BLANC BOUGE platform, on which you will find logistical tips and a six-lesson plan. Please note that you must first log in to the portal, which is completely free, in order to access the form.
Good luck, and we hope you have fun introducing your students to ice skating this winter!