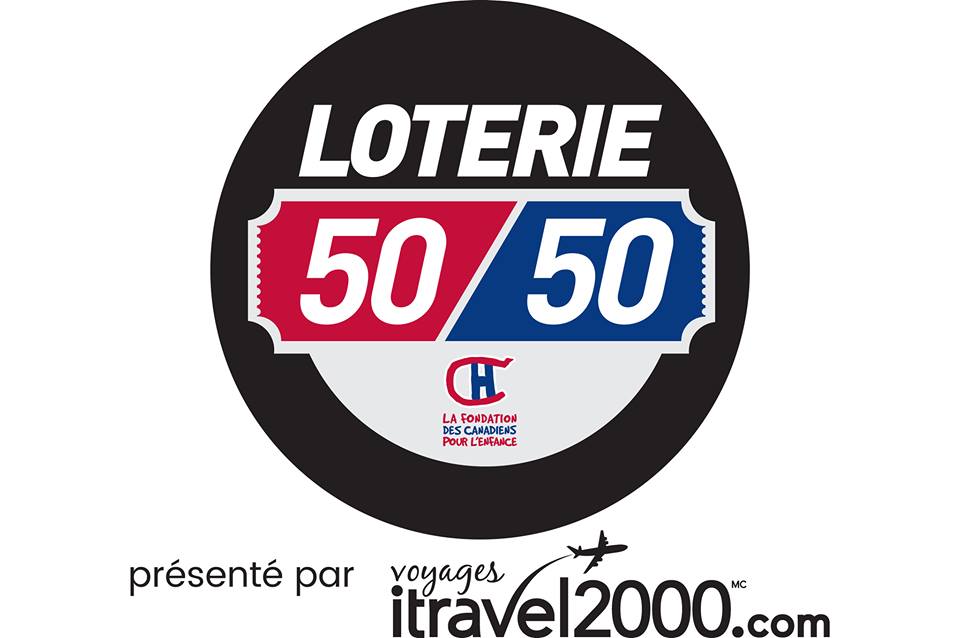 The Montreal Canadiens Children's Foundation is proud to announce a new partnership with itravel2000.com for the activation of its 50/50 lottery during the Montreal Canadiens' games at the Bell Centre. With their commitment to donate $225,000 to the Foundation over the next three years, itravel2000.com becomes the official presenting partner of this fan-favorite fundraising program.
Like most foundations, non-profit and amateur sports organizations, the 50/50 raffles at the Bell Centre provides the Montreal Canadiens Children's Foundation with a significant tool to raise additional funds towards achieving its programmes and initiatives, such as the construction of the BLEU BLANC BOUGE outdoor rinks in underprivileged areas and continue to provide financial assistance to charities throughout the province working to help children embrace a healthy and active lifestyle.
Authorized in Quebec since January 1st 2015 by the Régie des alcools, des courses et des jeux, 50/50 raffles take place in many sports venues throughout North America, adding to the overall experience for fans attending the events while providing the charitable organization with additional awareness and shedding light onto its various endeavours.
The 50/50 lottery is one of the most important sources of funding for the Foundation. Its success resides on the generosity of fans and the commitment and support of a team of dedicated volunteers who are on-site, game after game, to sell tickets. Since February 2015, over 200 fans have left the Bell Centre with half of the jackpot, with the other half invested in the Foundations' various charitable programs.