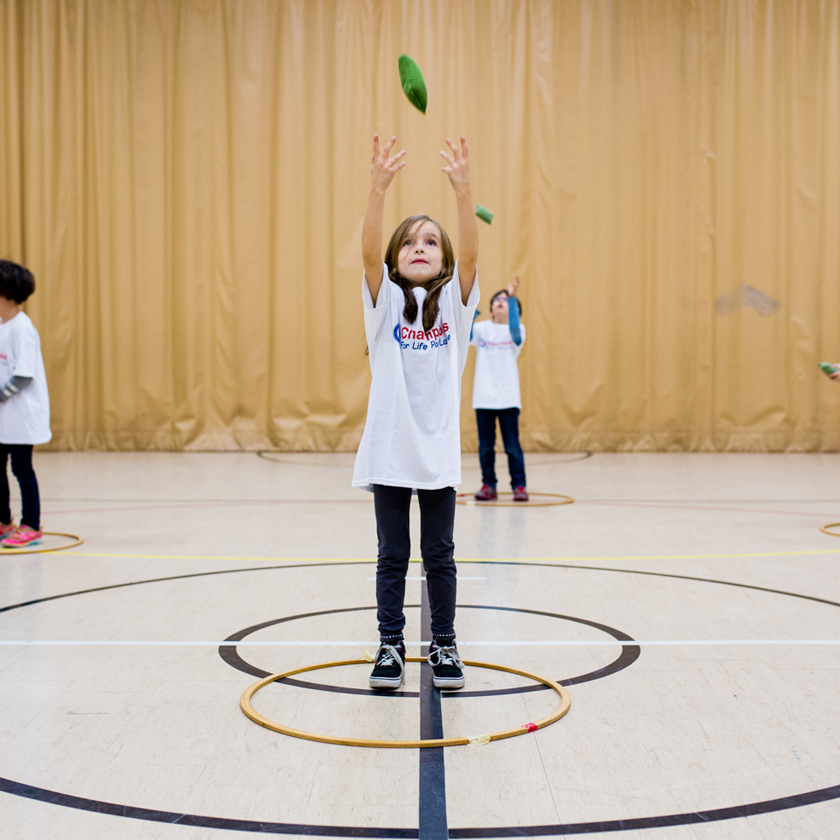 Montreal (January 23, 2017) – As part of its efforts to encourage kids to be more active, the Montreal Canadiens Children's Foundation is proud to announce a partnership with the Champions for Life Foundation by offering an annual contribution of $200,000 per year over the next three years to allow schools in underprivileged neighborhood to offer active workshops to 5 to 8 year-old students attending the school's daycare service. A special presentation of the program took take place today at Victor-Rousselot School in the presence of members of the Foundation's board of directors and team mascot Youppi!
"The Foundation recognizes the importance of teaching basic physical abilities to children, especially to those who are underprivileged, to make sure they have the necessary tools to play and be active throughout their life. It's with this goal in mind that the Foundation has chosen to support the Champions for Life program," said Geneviève Paquette, executive director of the Montreal Canadiens Children's Foundation.
The capacity to execute a variety of physical abilities such as running, jumping, and throwing is defined as physical literacy. Developing these skills is part of acquiring physical literacy, which is the ability to move with confidence and competence in a wide variety of sports and active leisure activities. Just like reading, writing or counting, physical abilities must be taught.
"We are pleased and most grateful to be associated with the Montreal Canadiens Children's Foundation as part of the Champions for Life programme. This year alone, with the financial contribution and support of the Foundation we are able to make our programme available free of charge to over 50 schools in underprivileged areas.  In doing so, we help as many as 2,400 children embrace physical activity and enjoy different sports thus contributing to a better health," said David Arseneault, co-founder of the Champions for Life Foundation. "Thanks to the Foundation, we set up the proper tools aimed at making our programme available in schools of the regions of Gatineau, Québec, Sherbrooke and Montreal and hope to extend our reach across the province."
"Everyone at Victor-Rousselot school is very excited to welcome the Champions for Life programme which will be made available free of charge to all kindergarten and first grade children attending day care. This physical activity programme has already been implemented in several schools, helping kids learn the importance of being active and to have fun while exercising. Already, with the help of dynamic animators, pupils and instructors alike appreciate the quality and the relevance of the programme. We are very grateful to the organizers and promoters of this wonderful project," said Mr. Christian Neveu, director of the Victor-Rousselot school.
Just like with its BLEU BLANC BOUGE program, the Foundation encourages appropriation of the activity model by the community and will work in the next years with the Champions for Life Foundation to create a mechanism that will allow schools and their afterschool services to pursue and activate themselves the program, for medium and long term.